It is that time of year when we start receiving news on which shows will or will not be returning. It is now official that Life on Mars has been canceled and production will stop after the seventeenth episode, leaving four left. As I didn't expect the show to return in light of its poor ratings I actually saw the early announcement as good news. Knowing that the show will not be renewed allows them to properly wrap up the series.
The American version Life on Mars will actually run one more episode than the British version. A show of this nature actually works better as a limited run series with a definite beginning and end. Such series are rare on American television, probably guaranteeing failure for this show. If the show had continued for five years it would have either dealt with general police shows or the hints about the time travel aspect would have become increasingly contradictory and incomprehensible, reminiscent of the latter mythology episodes of The X-Files. Hopefully they can now write an ending which does justice to this idea.
Heroes will return for another season but will be reduced to eighteen to twenty episodes. They are also considering a definite end date and conclusion for the series like Lost and Battlestar Galactica.  Upcoming episodes will include Angela Petrelli's  back story.
It is questionable if Terminator: The Sarah Connor Chronicles will return. The season finale was written to answer a number of questions and serve as a series  finale if it isn't renewed. This week's episode returned to the main characters along with wrapping up the Riley stories after recent episodes  seemed to be drifting. It also looks like they are returning to the storyline from the beginning of the series in which Cameron might be damaged. Summer Glau discussed the upcoming episodes:
For her part, Summer Glau, who plays the cyborg Cameron, added that the show will provide some kind of closure for her character as well.

"At the beginning of the second season the thing in Cameron's life was that she was damaged," Glau said, referring to the chip in Cameron's head. "She had been damaged, and then that threw her off her game. And I think if my character was experiencing anything, it might have been insecurity about whether or not she was capable of doing her best at protecting John [Thomas Dekker] anymore. And I think she was really struggling with the insecurity of having a new girl in John's life, Riley [Leven Rambin]. … And I think that that's all going to come to a head toward the end of the back nine [episodes], and then in the finale something, there's just a huge, huge change/resolution/change."
Summer Glau will also be appearing as herself on Big Bang Theory tomorrow.
We already knew that Doctor Who is returning next year with a new show runner and a new Doctor played by Matt Smith. The Tardis is also to be redesigned when Stephen Moffat takes over the show. This will allow Moffat to establish his view of Doctor Who. Reportedly the design will be more high tech and desgned to look better in high defnition.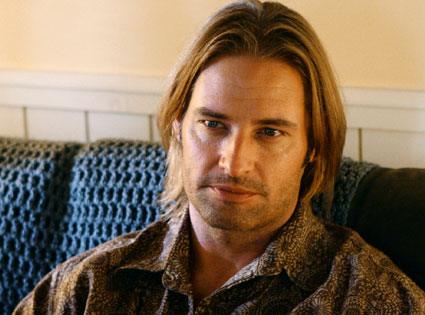 Lost moved in a new direction yet again with last week's episode. Sawyer has become head of security for Dharma after the time jumping left him in the past, and he is living with Juliet. The episode ends with the return of Kate and others to the island, which is bound to create new complications.  Now that the story has moved back to Dharma we will learn more about Ben's early days on a four episode arc involving young Ben.
Curb Your Enthusiasm will be returning to HBO and will include a multi-episode arc with the cast of Seinfeld, Jerry Seinfeld, Julia Louis-Dreyfus, Jason Alexander, and Michael Richards, playing themselves.  The show stars Larry David, creator of Seinfeld, who plays himself, with frequent references to his past work on Seinfeld.
Yesterday I noted the remarkable amount of interest on line in nude pictures of Emma Watson (Hermione Granger). The Week reports that interest in salacious pictures has become a serious problem for Watson since turning eighteen:
Emma Watson sometimes wishes she were still 17, says Louise Gannon in the London Daily Mail. The British actress has been playing Hermione in the wildly successful Harry Potter films since the age of 9. Despite all the fame and riches, she managed to stay grounded, studying hard and keeping her private life private. But when she turned 18 last April, the paparazzi in Britain were legally allowed to photograph her at will, and they pounced. "It was pretty tough turning 18," she said. "I realized that overnight I'd become fair game." Suddenly her every move was being chronicled by
photographers hoping to catch her in a compromising position. "I had a party in town and the pavements were just knee-deep with photographers trying to get a picture of me looking drunk, which wasn't going to happen. I don't actually like being drunk, particularly in public." She has been taken aback by the level of intrusion, starting the very day she came of age. "The sickest part was when one photographer lay down on the floor to get a shot up my skirt. I woke up the next day and felt completely violated by it all. That's not something I want in my life. I just kept thinking that if it had happened a day earlier, people would have sued their asses off."
I don't know what the law is in the U.K. but I would think there should be some limitations on a photographer's ability to lie on the ground to invade her privacy in that manner.  Why bother with going to all that effort to harass Emma Watson? There are other young actresses like Lindsay Lohan who are willing to show off everything. (And yes, I'm aware that there are up-skirt pictures of Emma Watson available on line but I purposely excluded them in choosing the picture for this post. It is one thing to post pictures of people like Lohan who are seeking such publicity, but a different matter to post such pictures of others.)